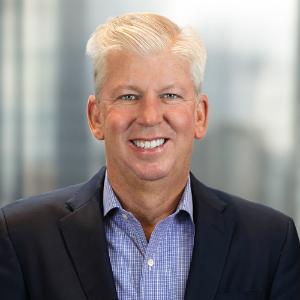 Christopher Peterson
President
Christopher Peterson is the President at Newell Brands, with an extensive background in financial planning and operations, management and strategy and a deep knowledge of the consumer goods industry.
Over the past 25 years, he has held key senior executive roles at Procter & Gamble, Ralph Lauren and most recently Revlon Inc., where he was Chief Operating Officer, Operations leading the global Supply Chain, Finance and IT functions.
Previously he spent four years at Ralph Lauren, where he was recruited as Senior Vice President, Chief Financial Officer and ultimately left the company as President, Global Brands, with responsibility for Legal, Corporate Facilities, Global Real Estate and Corporate Services, while retaining his CFO responsibilities. Prior to Ralph Lauren, Chris spent 20 years at Procter & Gamble in various roles of increasing responsibility, latest of which was Vice President and Chief Financial Officer, Global Household Care.
Peterson is currently a Board Member at BJ's Wholesale Club and Chair of its Audit Committee. He began his professional career in investment banking at Smith Barney Harris Upham & Co, Inc. and has a Bachelor of Science from Cornell University in Operations Research and Industrial Engineering.