Design and Innovation
Newell Brands takes a proactive and integrated approach to design by considering emerging trends and regulations and designing sustainability into products and packaging from the beginning. Our Product and Packaging Sustainability team consults across businesses, recommending eco-conscious materials and advising on end-of-life considerations and best practices for sustainable packaging.
Sustainability Strategies For Product Design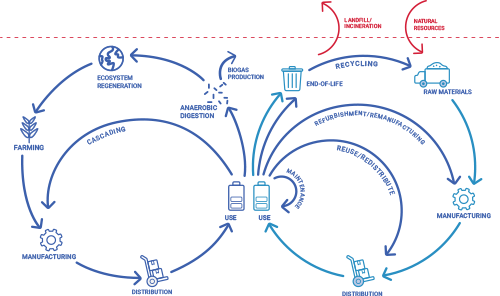 An important aspect of Design — and Newell's efforts to mitigate climate change—is product circularity. Circular economy principles guide us to consider the entire life cycle of our products in an effort to reduce their environmental footprint, including increasing their longevity, seeking out recycled materials and avoiding landfills.
In 2021, Newell introduced the Innovation Operating Model, a strategy for product design and innovation that includes a Design for Sustainability Framework and incorporates tools such as life cycle assessments (LCAs) to understand a product's greatest impacts and most meaningful opportunities for improvement.
DYMO, our labeling solutions brand, is investing in sustainability. The team has made enhancements to their products' life cycles with the use of 100 percent post-industrial waste recycle materials in plastic external cassettes, use of 60 percent recycle materials in plastic blister label packaging and use of 80 percent post-consumer waste recycle materials in cardboard sleeve and box label packaging.
Featuring the latest Lithium-Ion technology, the Coleman® OneSource™ brings rechargeable, interchangeable battery power to a range of Coleman products. Rather than burying the battery within each device, the team created a cohesive battery system with modern conveniences and no unnecessary bulk. While camping, consumers can recharge cellphones and other devices from their OneSource™ product while it is in use. The Lithium-Ion battery is a rechargeable, eliminating single-use alkaline battery waste.
NUK introduced the NUK® for Nature™ collection to offer parents a more eco-friendly line of products without compromising quality or safety. The collection features a range of products whose material can be linked to 100% natural raw materials via the ISCC PLUS (plastics) and REDcert² (silicone) certified mass balance approach. In addition, All NUK® for Nature™ products feature recyclable packaging.
Product and Packaging Sustainability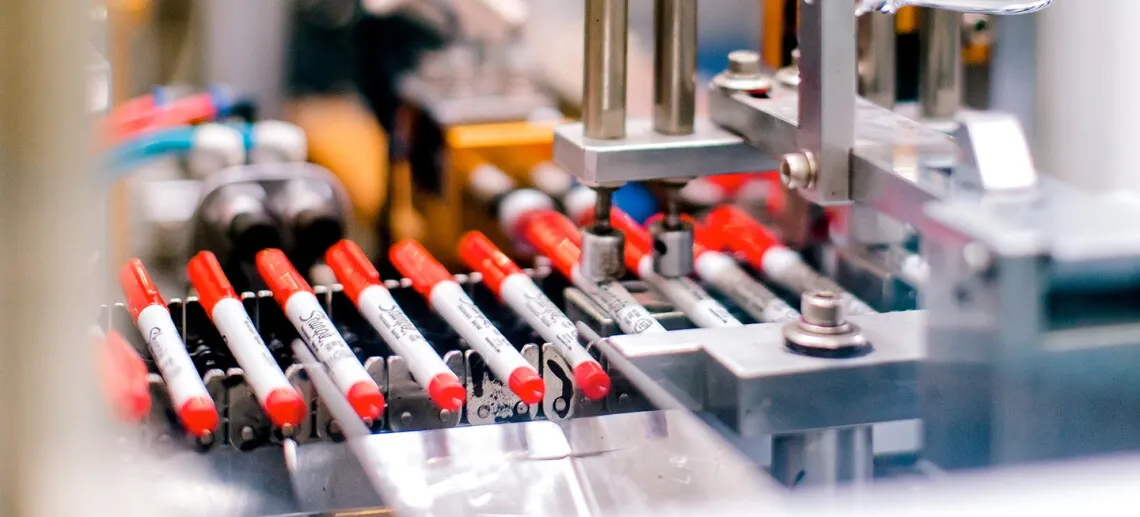 Newell Brands aims to be good environmental stewards and reduce the environmental impacts of the packaging in which they are shipped and sold. Choosing our materials selectively—and seeking opportunities to minimize them without compromising integrity—is an essential element of our approach to packaging sustainability. When assessing our material use, we prioritize using only what is needed, and when necessary, explore the responsible sourcing of additional sustainable materials, such as recycled plastics and sustainable fibers.
Eliminate the use of Polyvinyl Chloride (PVC) and Expanded Polystyrene (EPS) in all packaging.
Source 100 percent of our direct-sourced paper-based packaging from certified, verified or recycled sources.
Use at least 20% non-virgin (recycled content) in plastic packaging for Newell manufactured goods.
Writing brands in the Czech Republic and France have eliminated PVC blisters for 100 percent of SKUs, replacing them with PET blisters.
Yankee Candle eliminated the plastic window from its gift sets resulting in the brand reducing the environmental impact of these products and reducing the packaging weight, which further decreases transportation emissions.
Ball has reduced fiber material usage by an average of 70 percent in packaging for its specialty product line by transitioning its carton paperboard packaging structure to trays.
Spontex uses 85%+ recycled plastic foil now for one of its best-selling sponges.
Rubbermaid, Mapa, Spontex, and our Home Fragrance brands have product recycling partnerships with TerraCycle through which consumers can send products to be recycled at no costs.
Nearly 100,000 items of Home Fragrance products have been collected and recycled since the launch of the TerraCycle partnership in 2020.