A message from Beth Stellato, Chief Communications Officer and head of the Newell Brands Charitable Foundation

Newell Brands is committed to making the world a better place and empowering our employees to make a difference in their local communities. By donating employee time and products and giving financial support to nonprofits, we can positively impact the communities in which we operate.
The Newell Brands Charitable Foundation supports nonprofits aligned with our businesses and values, while putting the power of giving into our employees' hands.
We offer several opportunities for employees to give back. Our annual Local Impact Grant Program (LIGP) enables employees to nominate and vote for nonprofits to receive grants from our Foundation.
Through our global Matching Gift Program, Newell Brands employee donations to No Kid Hungry and Save the Children are matched dollar-for-dollar by the Newell Brands Charitable Foundation, up to a pre-determined limit. We plan to augment our support through volunteer opportunities and product donations, as well as providing education to our employees on the important work these organizations are doing. Plus, each year, eligible employees receive eight hours of paid time off to volunteer for the causes most important to them.
I'm inspired by the enthusiasm our employees demonstrate every day for giving back, and by their commitment to bettering our communities locally and globally.
Sincerely,
Beth Stellato

Our Philanthropic Vision

Align with our
business and values

Driven by
our employees

Local to
where we work
The Newell Brands Charitable Foundation along with our volunteerism and corporate philanthropy program, give@newell underpin our commitment to making the world a better place. We support organizations that are aligned with our businesses and values.

Child Safety &
Development

Education

Hunger

Outdoor &
the Environment

Diversity, Inclusion
& Belonging

Disaster Relief

Employee-driven
In 2021, we established our first-ever philanthropic goals, based on a 2020 baseline:
Achieve $88 million in product donations by 2025.
Invest $1 million in our communities through our Local Impact Grant Program by 2025.
The Local Impact Grant Program
The Local Impact Grant Program (LIGP), funded by the Newell Brands Charitable Foundation, was launched in 2019. This invitation-only program driven by our employees, enables them to nominate and vote for nonprofits to receive a grant from the Foundation. In the program's third year, we awarded $125,000 in grants to 14 nonprofits in eight locations across the U.S. Since the program's inception in 2019, we have awarded over $530,000 to 61 nonprofits, some of which are multi-year recipients.
At this time, Newell Brands and the Newell Brands Charitable Foundation accept grant requests and proposals by invitation only.
Our COVID-19 Response
2020 has presented unique challenges for people across the globe as a result of COVID-19. Newell Brands and The Newell Brands Charitable Foundation rapidly pulled together resources to support nonprofit organizations in need. Newell Brands donated masks, gloves, heated blankets, mops, hand sanitizer, wet wipes, childcare products and more. Additionally, the Newell Brands Charitable Foundation provided financial support to Health Research, Inc. to support healthcare workers in the New York City tri-state area. Surgical shields, developed by the Newell Brands Design Center, were donated to doctors and nurses at various hospitals in New York/New Jersey communities. To help address the surge in COVID-19 cases in India in early 2021, the Newell Brands Charitable Foundation donated to CARE, a nonprofit that works globally to save lives, defeat poverty and achieve social justice.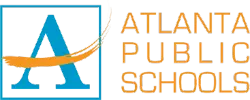 Atlanta Public Schools
Since 2015, Newell Brands and the Newell Brands Charitable Foundation have supported the Atlanta Public Schools "Back to School Bash", a community event where students can receive free school supplies, health care and more. In addition to financial support and product donations, Newell employees volunteer annually. With nearly a million products donated to date, brands like Sharpie®, Paper Mate®, Elmer's®, Prismacolor®, Rubbermaid® and more have made an impact on thousands of Atlanta students and their families.
ll-teaching-for-change.mp4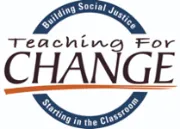 Teaching for Change
The Newell Brands Charitable Foundation supports Teaching for Change, a nonprofit championing social justice, starting in the classroom. The organization provides teachers and parents with the tools to create schools where students learn to read, write and change the world. Our partnership with Teaching for Change supports early childhood, anti-bias education work including curating recommended multicultural, social justice titles for young readers, posting book reviews to highlight ones that are recommended and to caution against those that are not. We also support Teaching for Change's video series, "Anti-Bias Book Talks," which aims to strengthen parents and teachers anti-bias, anti-racism lens and their ability to critically analyze children's media.

In honor of the 20th anniversary of 9/11, Newell Brands and the Newell Brands Charitable Foundation partnered with 9/11 Day to support their mission of transforming the anniversary of 9/11 into a global day of unity and service. For the anniversary, Newell volunteers in Atlanta, Georgia, and Hoboken, New Jersey, helped pack 300,000 meals to assist children, families, seniors and military veterans at risk of hunger. 9/11 Day is a nonprofit that created and annually organizes the September 11 National Day of Service and Remembrance as a permanent tribute to those killed or injured on 9/11, and to the many brave individuals who rose in service in response to the terrorist attacks.

Disaster Relief
Newell Brands takes seriously our responsibility to support communities in need during times of crisis and disaster. Throughout 2021, we also responded to hurricanes and wildfires in the United States, earthquakes in Haiti and southwest Mexico and the humanitarian emergency in Afghanistan. To support relief and recovery efforts and help communities rebuild, we were proud to donate over $1 million in products. In December 2021, several midwestern and southern states in the United States were impacted by severe tornadoes. In response to these disasters, the Foundation made a donation to the American Red Cross and partnered with Good360, as part of our Resilient Response Pledge, to provide tents, sleeping bags and products from the Rubbermaid Commercial Products' portfolio. In addition to being matched as part of our Matching Gift Program, donations made to Save the Children following the tornadoes directly impacted the organization's Children's Emergency Fund which provided hygiene kits and other needed supplies, including NUK® bottles and pacifiers, to families in Mayfield, Kentucky, one of the hardest hit areas. Finally, in response to the tragic destruction of the Mayfield Consumer Products candle production facility in Mayfield, Kentucky, the Home Fragrance Business Unit made a donation to the MCP Candles Tornado Victims Fund, which directed 100 percent of funds raised to victim relief.