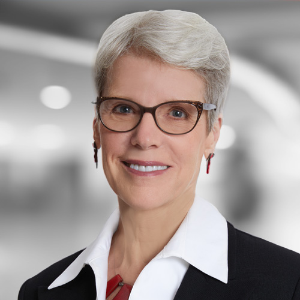 Judith A. Sprieser
Founder and Former CEO of Transora, Inc
Judith Sprieser served as the Managing Director of Warrenton Advisors LLC, a strategic planning, corporate governance and business financing advisory firm. Previously, Ms. Sprieser served as the founder, president, and CEO of Transora, Inc., a business-to-business marketplace for the consumer packaged goods industry.
Before founding Transora Inc., Ms. Sprieser was an executive with Sara Lee Corporation, a consumer goods company, for 13 years, serving as executive vice president and chief executive officer of Sara Lee's Food Group from 1999 to 2000, executive vice president and chief financial officer of Sara Lee Corporation from 1995 to 1999, and other operating and financial positions prior to that.
Ms. Sprieser serves on the Board of Directors of Allstate Insurance Company, where she serves as Lead Director, and Intercontinental Exchange, Inc., where she chairs the Audit Committee. Ms. Sprieser is a trustee of Northwestern University and also a member of the National Association of Corporate Directors Committee for Audit Committee Chairs.