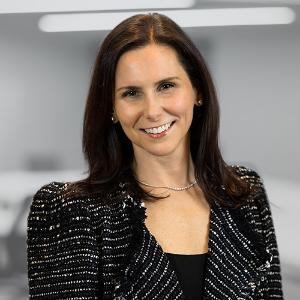 Karina Krulig
Vice President, Corporate Strategy
Karina Krulig is Vice President, Corporate Strategy at Newell Brands.
Prior to Newell, Karina served as VP, Corporate Strategy at VF Corporation, where she worked closely with the executive leadership team to articulate VF's strategy. Karina partnered with the Corporate Development team to reshape the portfolio through the spinoff of Wrangler and Lee into a publicly traded company and the acquisition of streetwear brand Supreme, and supported VF's brands in driving VF's transformation into a consumer-minded, retail-centric, hyper-digital company. Earlier in her VF tenure, she held a variety of innovation roles, focusing the front end of innovation and the creation of three global innovation centers.
Prior to VF, she worked at innovation and design consultancy NewEdge, advising prestigious clients including PepsiCo and P&G. Karina started her career at Standard Textile, a global leader in institutional textiles for the healthcare and hospitality industries, where she established the strategy and insights functions.
Karina holds a Bachelor of Arts in Economics from Tufts University, summa cum laude, and a Master of Business Administration from the Massachusetts Institute of Technology.