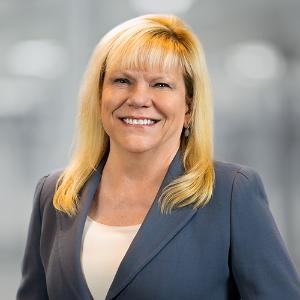 Kris Malkoski*
Segment CEO, Learning & Development
Kristine (Kris) Malkoski is the Segment CEO of Learning & Development at Newell Brands, inclusive of the Writing and Baby businesses.
Kris has been an international business leader for more than 30 years in public and private branded CPG and Hardlines companies. She joined Newell Brands in 2020 as Business Unit CEO, Home Solutions. Under her leadership, the Food business strengthened innovation and achieved two years of significant growth and increases in market share.
Before joining Newell, Kris was Chief Executive Officer, Americas for Arc International, a privately held company, leading the foodservice, retail and B2B segments and implementing a significant continuous improvement supply chain initiative resulting in two-fold profit increase in three years.
Kris also served as the President, Global Business and Chief Commercial Officer for World Kitchen, a private equity-backed international housewares company with brands including Pyrex, Corelle, CorningWare and Chicago Cutlery, overseeing operations of 110 retail stores and achieving five years of consecutive organic sales growth. She was also President, North America and Chief Innovation Officer and President North America Household at the company.
Prior to World Kitchen, Kris was Vice President and General Manager of the Craftsman brand, part of Sears Holding Company. During her tenure she led the expansion of Craftsman into other U.S.-based retailers, Europe and the industrial segment. She also founded and was President and Chief Operating Officer of Pharmaceutical Corporation of America, the first contract product management company for the prescription drug industry, which she sold to Publicis in 2002. Kris started her career at Procter & Gamble where she became Vice President and General Manager in Health Care.
She graduated Summa Cum Laude with a Bachelor of Journalism degree from the University of Nebraska and has a Six Sigma certification from Villanova University. She has been recognized with a University of Nebraska Alumni Award and as a Women in Food Service Forum Volunteer of the Year.