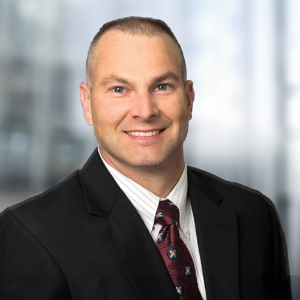 Mark Erceg*
Chief Financial Officer
Mark Erceg is Chief Financial Officer of Newell Brands. Mark is a seasoned executive who brings over 30 years of global financial and operational experience to his role.
Mark leads the company's Finance and Information Technology functions including business planning & analysis, accounting, SEC reporting, internal audit, tax, treasury, investor relations, information management and global business services.
Prior to joining Newell, Mark served as Executive Vice President and Chief Financial Officer at Cerner Corporation, a Fortune 500 Healthcare Information Technology Company. He also held CFO positions over the course of approximately 10 years at Tiffany & Company, Canadian Pacific Railway and Masonite International Corporation. Mark began his career at Procter & Gamble where he spent more than 18 years in a variety of roles.
Mark holds a B.S. in Accounting and an MBA in Finance from the Indiana University Kelley School of Business, earning the right to use the Chartered Financial Analyst designation.