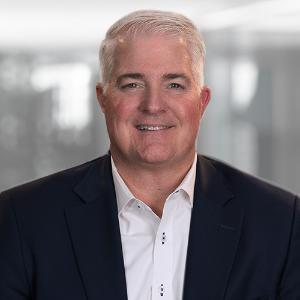 Mike Hayes*
Chief Customer Officer
Mike Hayes is the Chief Customer Officer of Newell Brands. Mike is responsible for leading the company's relationships with strategic customers and driving end-to-end strategies with each of the business units – focusing on accelerating sustainable, profitable revenue growth, POS and market share across the company.
Prior to Newell Brands, Mike served as the Senior Vice President of Sales & Sales Strategy for the North America Consumer Business at Georgia-Pacific, where he led the company's customer management capabilities for the region. The Georgia-Pacific Consumer Business portfolio includes brands such as Angel Soft®, Quilted Northern®, Brawny®, and Dixie® disposable cups and plates.
Prior to joining Georgia-Pacific in 2008, Mike spent numerous years in sales and marketing leadership roles with the Sara Lee Corporation, Information Resources, Inc., The Dial Corporation and the Small Business Association.
Mike attended Louisiana State University and Southeastern Louisiana University, where he earned a B.S. in Business Management and an MBA in Marketing, respectively. Mike is a decorated veteran, serving six years as a navy corpsman with the United States Marine Corps, including active duty service in Operation Desert Shield and Operation Desert Storm. Mike is a member of the Board of Directors of the International Housewares Association (IHA), whose mission is to maximize the success of the home and housewares industry, offer industry education and resources and connect industry professionals.