Manager, Talent Acquisition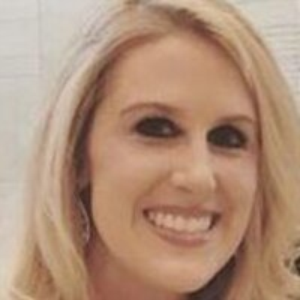 Rachel Spaeth
Manager, Talent Acquisition
I started my career with an international manufacturing company working in HR and Recruitment and then transitioned over to the Talent Operations side when I joined Newell Brands in 2016. Making the jump to Talent Operations was the best professional decision I've ever made. At Newell, every day is both unique and exciting while also challenging.
Newell has an incredible portfolio of brands however, it wasn't just the brands that sold me; Newell offers an inclusive and diverse culture, growth opportunities, a best-in-class benefits package, and amazing perks, such as schedule work flexibility, summer hours and employee product discounts.
I'm currently obsessed with Marmot ®'s Long Hauler Duffel. It's lightweight, roomy yet compact and can also function as a backpack. It is the most functional travel bag that I have ever owned, and my entire family now owns one.
My team is the most inspiring, fun, caring and talented group of individuals that I've ever had the pleasure of working with. We laugh daily, support and challenge each other, and everyone is willing to help where needed – no questions asked. Every background, every personality is unique and that not only makes for a strong, well-rounded team, but it has helped me to grow professionally and personally.
Newell's culture is so welcoming. Coworkers are not just seen as employees, but as family. From various Employee Resource Groups and volunteer events, Newell offers something for everyone.