Following the rollout of Yankee Candle's Personalized Photo Candles last year, the brand has unveiled its newest innovation, just in time for the holidays: the Expression Label.
The Expression Label takes personalization to a new level in four simple steps: pick any large jar--including the new Elevation Collection with Platform Lid , one of many signature scents, a choice of 24 label patterns and the option to add up to four lines of text.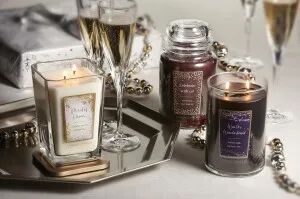 Whether giving a seasonal gift, celebrating a special occasion or simply sending love on any given day, a personalized candle will be remembered long after it burns.
The concept has proven successful for Yankee Candle during the holiday season, as 60% of Personalized Photo Candles in 2017 were created in November and December.
Create your own personalized gift for your loved ones here!