Sistema Plastics, known for its reusable and multipurpose storage containers, drinkware, lunchboxes and microwave products, is committed to reducing its carbon emissions and has recently achieved its Certified Emissions Measurement And Reduction Scheme (CEMARS®) certification .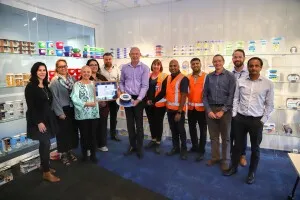 To become CEMARS certified, Sistema measured its carbon footprint to understand their climate impact and developed multiple new measures and plans to reduce their carbon emissions.
Because Sistema exports to more than 80 countries worldwide, their biggest challenge is creating solutions for reducing road, rail and sea freight emissions.
Learn more about Sistema and how they're setting an example for other organizations here .