Following another successful brand extension in the Couture Collection , Newell Brands' Contigo recently unveiled a new collection of beverageware: the Contigo LUXE Collection.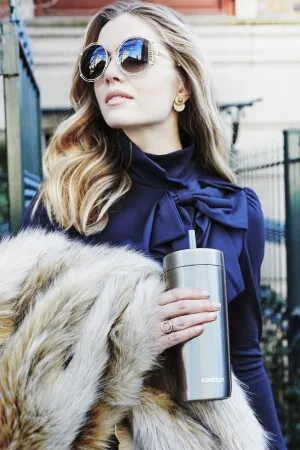 The collection is comprised of the LUXE Stainless Steel Tumbler with Spill-Proof Lid and Straw and the LUXE AUTOSEAL® Vacuum-Insulated Travel Mug. Featuring a sleek, modern aesthetic that's become signature to Contigo and Newell Brands' entire beverage portfolio, it provides the ultimate convenience of leak and spill-free sipping.
Expertly designed for your on-the-go every day, the Stainless Steel Tumbler includes a fully sealed lid and straw that was developed with a built-in valve, ensuring no spills will occur if accidentally tipped or dropped. The Travel Mug puts an elegant new spin on Contigo's AUTOSEAL technology, which completely seals the mug when not in use, offering one-handed drinking with just the push of a button. As if it wasn't already overflowing with features, the brand also integrated its popular THERMALOCK® technology into the collection, allowing beverages to stay at their desired temperatures for longer. Additional bonus points for it's dishwasher-safe stamp of approval!
Stay stylishly spill-free by purchasing one of Newell Brands' most recent launches here .