Our Home Fragrance Division was recently recognized as a PR Platinum Award Winner in the Event Marketing category for Candle Power, a multi-sensory pop-up shop featuring products from Yankee Candle, WoodWick and Chesapeake Bay Candle.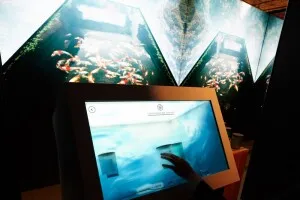 Located in Manhattan's SoHo neighborhood, Candle Power was an experiential boutique complete with immersive installations, personalized candles, a scent test bar, craftsmanship area, gift bar and more.
The pop-up was launched in November and ran through January, an optimal time for holiday shopping and tourism, and was strategically positioned as a must-visit seasonal attraction. Over the three month period, Candle Power exceeded 300 million social and media impressions, exceeding its target by 400%.
The Candle Power concept has now expanded to another location based in Holyoke, Massachusetts , close to Yankee Candle's South Deerfield, Massachusetts headquarters.
The Platinum PR Awards recognize programs that demonstrate innovative storytelling, creativity and measurable results. Read more about the awards here.