Pink Sands. Macintosh. Warm Luxe Cashmere. Sage & Citrus. All are iconic Yankee Candle scents that were developed by predicting and identifying consumer trends.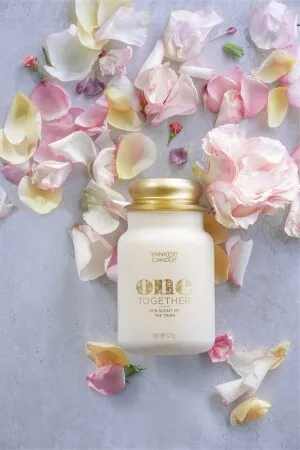 This year, the brand and its scent experts expanded its annual trend prediction process to identify one resonating theme and a single fragrance that defines 2019: One Together.
The name One Together reflects human desire to express our individuality while connecting to the diverse world around us through notes of soft woods, suede and amber combined with mandarin, nectarine and sandalwood. This scent, deemed Miracle Flower, is a never-before used scent at Yankee Candle and has become the inaugural 2019 Scent of the Year.
Learn more about the creation of the One Together here , then pick one up exclusively at a Yankee Candle store or yankeecandle.com to connect with others and the world around you.