Basking in the afterglow of the slime trend that has taken social media by storm, Newell Brands has introduced a bright, new innovation: Elmer's Glow in the Dark Glue.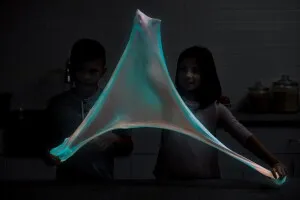 It's a washable and non-toxic glow-in-the-dark adhesive that's ideal for radiant slime creations and arts and crafts projects. Glow in the Dark Glue comes in three luminescent colors: natural, pink and blue, and for the best results, expose the glue to light for at least two minutes before turning off the lights to watch it glow.
While Glow in the Dark Glue is great for slime fun, it also can be used for any out-of-this-world arts and craft projects that kids, parents and teachers are creating.
For more information on Elmer's Glow in the Dark Glue, visit elmers.com .