Newell Brands' marketing excellence and stand-out brands were recently put on display at two recent industry events in Atlanta.
Our portfolio of brands, including Crock-Pot, Elmer's and Yankee Candle, was recognized by The Public Relations Society of America (PRSA Georgia ), an organization that celebrates innovation and excellence within the communications industry, and the International Association of Business Communicators (IABC) Atlanta , a communications association that provides development and networking opportunities and best practices, for a series of 2018 marketing campaigns.
Both organizations hosted their annual events to recognize the best communications and marketing work done by professionals in Georgia. The Peach State is home to one of Newell Brands' largest geographical populations, with approximately 1,000 employees located in the greater Atlanta area.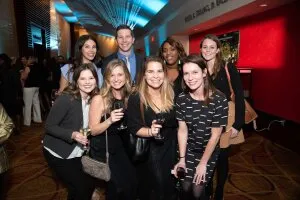 PRSA of Georgia is the second largest PRSA chapter in the country. Newell Brands received two Phoenix Awards, the top honor awarded by the organization, at the event: Elmer's received its first-ever award for its Slime campaign in the Integrated Communications, Consumer Products category, while Crock-Pot was recognized for its #CrockPotIsInnocent campaign in the Reputation & Brand Management, Business category. Yankee Candle was also recognized as an "Award of Excellence" for two different campaigns.
On the same night, IABC Atlanta held their ceremony and #CrockPotIsInnoncent received the Golden Flame Award for thwarting potential brand flames in the category of Crisis Management. Similar to PRSA's Phoenix Award, the Golden Flame is the top award given out by IABC.
Below is the full list of categories, campaigns and awards:
Phoenix Award: Elmer's Glue Slime
PRSA Category: Integrated Communications - Consumer Products
Phoenix Award: #CrockPotIsInnocent
PRSA Category: Reputation/Brand Management - Business - Companies With Sales of More Than $500 Million to $10 Billion
Award of Excellence: Elmer's Glue Slime
PRSA Category: Marketing - Consumer Products - Non-Packaged Goods
Award of Excellence: #CrockPotIsInnocent
PRSA Category: Crisis Communications
Award of Excellence: #CrockPotIsInnocent
PRSA Category: Issues Management
Award of Excellence: CandlePower by Yankee Candle: Newell Brands Ignites a Flame in SoHo
PRSA Category: Events or Observances - More Than Seven Days
Award of Excellence: Yankee Candle: This is What the Holidays Smell Like
PRSA Category: Internal Communications - Business - 1,000 to 10,000 Employees
Golden Flame Award: #CrockPotIsInnocent
IABC Category: Crisis Management