Newell Brands and The Newell Brands Charitable Foundation are giving back in a unique way to nonprofit organizations, frontline workers and families and children in need through as part of its recent COVID-19 relief initiative.
As a company, Newell Brands has donated over 300,000 products valued at over $1 million , including masks, gloves, heated blankets, mops, hand sanitizer, wet wipes, childcare products and more. Additionally, the Newell Brands Charitable Foundation has made a monetary contribution to Health Research, Inc. to support healthcare workers in the New York City tri-state area.
The Newell Brands Design Center also put its ingenuity and craftsmanship to work, designing and rapidly developing 30,000 surgical shields that were donated to doctors and nurses at various hospitals in New York/New Jersey communities.
here-for-our-heroes-newells-response-to-covid-19.mp4
Our business units and brands have truly made an impact globally with these product donations. The following is a list of donations that continues to grow over time:
Our Commercial Business Unit has donated:
2,375 Disposable Wet Mops to Johns Hopkins Hospital in Baltimore, MD;

1,800 Disposable Wet Mops to a FEMA Triage Facility in New York City, NY;

15,000 Disposable Microfiber Mops to the First Affiliated Hospital of Zhejiang University in China;

2,000 sanitizing kits to the DIF Mexicali;

Nearly 120,000 pairs of gloves to the United Way;

Over 100 Step-On Bins and Mobile Barriers in EMEA and;

Nearly 18,000 gloves to Ontario, Canada hospitals.
Our Writing Business Unit:
Partnered with our Commercial team to donate 2,000 Elmer's Glue containers for the production of emergency hand sanitizer;

Donated over 400 writing and craft products including Elmer's Slime Kits, glue, Mr. Sketch markers, pencils and pens to The Zone at Children's Healthcare of Atlanta for patients;

Donated 1,800 products to schools in Bentonville, AR.
Our Baby Business Unit donated:
Over $100,000 worth of Graco and Baby Jogger products to Baby2Baby;

75,000 NUK Pacifiers to Baby2Baby and the Good+ Foundation and;

105,000 packs of NUK wet wipes to 11 hospitals in Wuhan, China.
Our Food Business Unit donated:
21,800 food storage containers to the Atlanta Public Schools;

1,400 food storage containers to Hoboken Homeless Shelter;

3,000 Rubbermaid Takealongs and 1,632 Easy Find lids to medical personnel at Boston Medical Center and;

2,000 Rubbermaid Takealongs containers to the Memphis Fire Department in Tennessee.
Our Outdoor & Recreation Business Unit donated:
2,000 pairs of ExOfficio and Marmot underwear and 50 Marmot Men's XXL Long Sleeve Shirts to local hospitals, health centers and public safety staff in California and;

Over 2,800 Contigo water bottles and travel mugs to facilities in need in Chicago, Atlanta and New York City.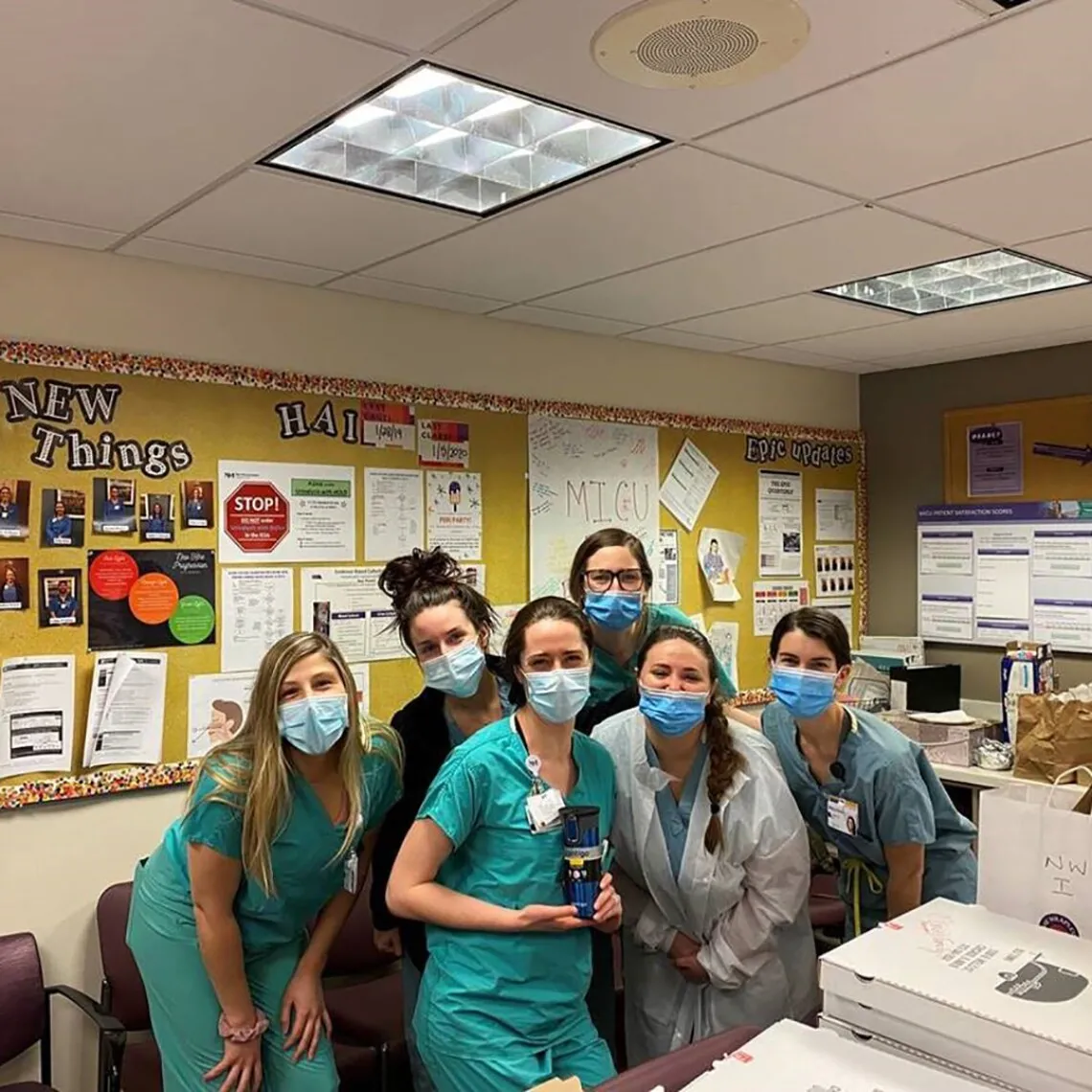 Our Appliances & Cookware Business Unit donated:
2,376 heated blankets to the New York Department of Health;

100 Mr. Coffee coffeemakers to Partnership Against Domestic Violence in Atlanta;

Over 1,000 Calphalon and Mr. Coffee coffeemakers to healthcare workers in New York.
Our Home Fragrance Business Unit donated 3,100 MAPA gloves, 50 masks and 84 safety glasses to Franklin County Medical Center.
At the basis of this all, is our people. Without them, we could not have made these contributions possible. We thank our frontline employees who have shown true dedication and commitment to our consumers and customers around the world.
Newell Brands and The Newell Brands Charitable Foundation are committed to making life better for people where they live, learn, work and play. The Foundation supports eligible 501(c)(3) organizations that reflect Newell Brands' values and align with the causes that are important to and inspire the Newell Brands employees. These include: Child Safety and Development, Education, Hunger, Outdoor Play and the Environment, Disaster Relief, Recovery and Rebuilding, Diversity and Inclusion.