In April 2023, Newell Brands celebrated opening a new distribution center at Gateway85 in Gaston County, NC, with a ribbon-cutting ceremony and community event co-hosted with local officials. The facility, which sits between the towns of Gastonia and Lowell, currently employs over 150 frontline team members and has been operational for several months.  
The facility is a crucial component of operationalizing Project Ovid , Newell's multi-year initiative to modernize our distribution model in the U.S. and improve the end-to-end experience for our retail customers. Project Ovid required the consolidation of 23 unique supply chains and a more significant presence on the East Coast. The Gaston County service center helps to diversify our ports of entry enabling Newell to deliver goods from various brands on a single truck to customers. The investments through Project Ovid are expected to reduce transport miles and costs for Newell and our customers. 
The event was attended by members of the Gaston County community and several Newell Brands' leaders, including Scott Petersen, Senior Vice President, Global Distribution & Transportation; Andrew Maze, Vice President, Distribution & Transportation and Nicole Brown, Vice President, Human Resources. During the ceremony, Jeremy Wheeler, Senior Vice President, LATAM and the lead for Project Ovid, shared, "This is the largest building in our Newell service network nationwide." The distribution center houses several of our iconic brands, including Oster®, Crockpot®, Mr. Coffee® and Rubbermaid®, among others. "We have around seven facilities like this that are shared service centers (across the U.S.)," Wheeler added.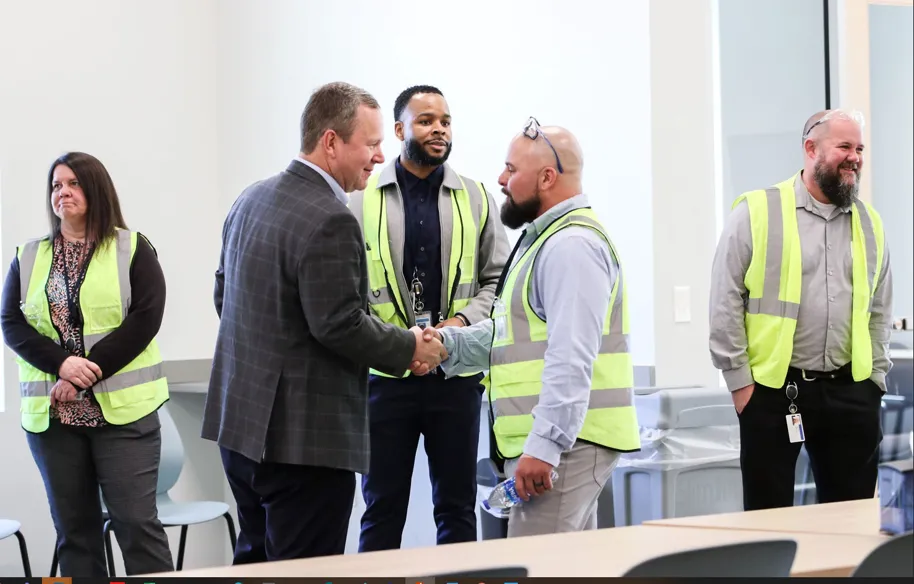 Congratulations to the One Newell team in Gaston County for an exceptional event! You can learn more about our supply chain and operations goals by reading our 2022 Corporate Citizenship Report, Together As One .