During the month of June, Newell employees have been celebrating Pride Month and Juneteenth with an array of internal programming hosted by OPEN and BEACON, our Employee Resource Groups (ERGs) for LGBTQ+ and Black employees and allies. To further honor these important occasions, The Newell Brands Charitable Foundation (The Foundation) has made two donations to nonprofit organizations whose missions align with The Foundation's vision and values.
In celebration of LGBTQ+ voices and culture, members of OPEN helped to determine the right fit for a new nonprofit partner, True Colors United . The Foundation's donation to True Colors United will advance its mission of implementing innovative solutions for youth homelessness specific to members of the LGBTQ+ community. We're excited to contribute to True Colors United's important work and proud to have had OPEN's support in selecting this organization.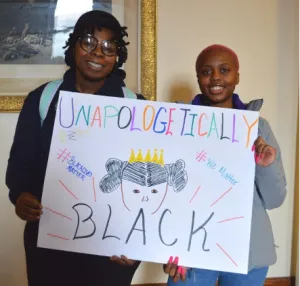 Additionally, The Foundation is renewing its partnership with Teaching for Change with a donation in honor of Juneteenth, which has been generously matched by Newell's CEO, Ravi Saligram, and his wife, Dr. Nalini Saligram. Teaching for Change offers professional development, develops lessons and curates resources to help classroom teachers and parents supplement pre-K–12 curriculum. We are thrilled to support their mission of building equitable and multicultural communities and their work in anti-bias education and social justice.
These contributions further represent our commitment to making the world a better place by doing our part to eliminate systemic inequality in our communities and fostering diversity, inclusion and belonging within our culture at Newell.